OK, so you're fortunate enough to have a swimming pool in your garden and it's bringing many pleasurable hours to you, your family and friends during the summer months, but realistically, would you use it when the weather's less clement?
Of course, the weather in the UK is so much cooler than in southern Europe, and we can't maximize the benefit of using our pools all year round unless we enclose them.
So how do we optimize the time we can use our pools? Well, the answer comes in pool enclosures. Here are the benefits that pool enclosures can bring: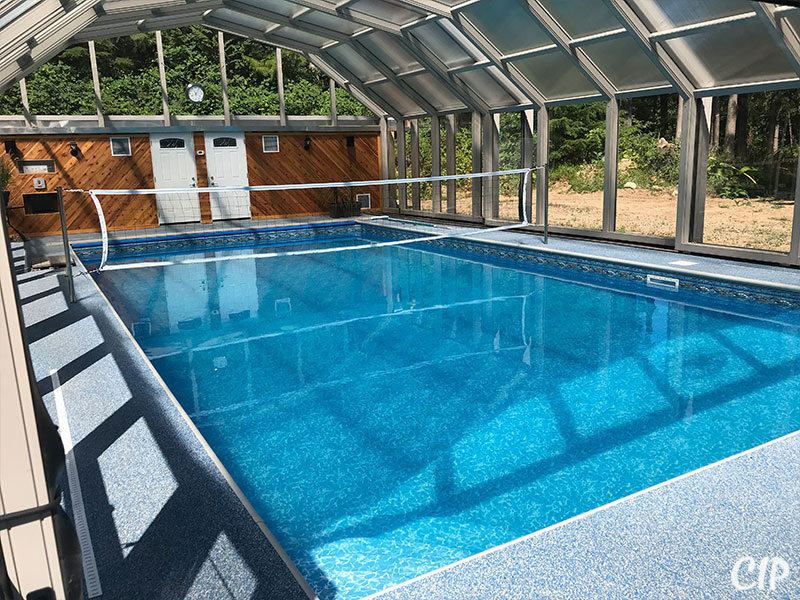 1. Extended swimming time
Obvious! But the real benefit in all-year-round swimming comes from the increase in well-being that it gives. We all know that swimming is one of the best exercises for health, and to be able to swim in your own home all year round is just the best feeling in the world!
2. Your swimming pool will love you for it!
Why? Well, your pool will be protected from the elements, which in turn, means less maintenance and certainly less cleaning. There'll be less evaporation of essential chemicals, which is a good thing for the environment and you certainly won't need to rid the pool of seasonal debris like leaves and insects.
3. Your pool will be more comfortable
Enclosing your pool will give you a more comfortable space to enjoy all year round. Your pool temperature will remain constantly comfortable and inviting, which will encourage you to use it more often.